March 11, 2015 6:30 pm at Le Cordon Bleu Paris
The Birth of Bread Gastronomy
How artists and photographers have elevated bread to the realm of the sublime?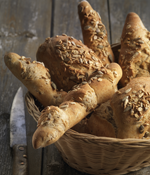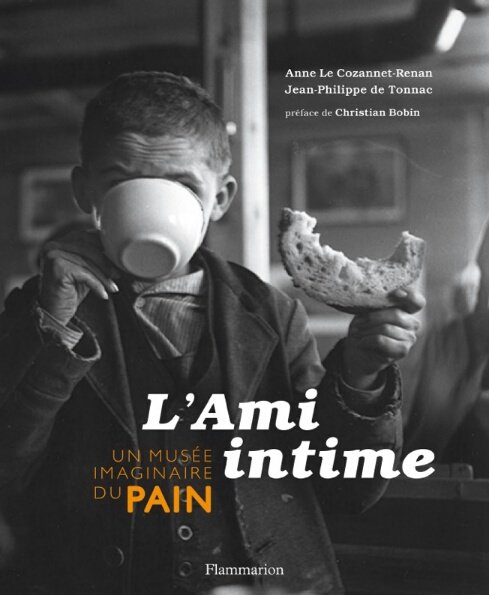 A staple food for centuries, and still so for many people on earth, bread has gradually become an integral part of gastronomy, with sourcing, fermentation and cooking methods being of upmost importance. This repositioning is a result of the increased interest that top Chefs are taking in bread and the way in which artists and photographers have showcased it. Brueghel, Millet, Vallotton, Van Gogh, Picasso, Magritte, Dali, Brassaï, Doisneau, Cartier-Bresson, Boubat and Mapplethorpe… from sowing, to harvest, to the table, these artists have sought to portray the intimate, exceptionally close relationship that mankind has always had with bread.

Jean-Philippe de Tonnac is an essay writer, editor and journalist. With Jean Daniel he was in charge of putting together special editions for the Nouvel Observateur for nearly ten years. He also writes for Le Monde des Religions and joined the Bouquins editor's team at Editions Robert Laffont.

His research in the field of bread led him to take a CAP in boulangerie in 2007 after studying at the EBP, School of Bakery and Pastry, in Bercy. This was in addition to a CAP in pastry obtained in 1981. The Dictionnaire Universel du Pain was published in October 2010. He has also created an active group named 'universalbread' on Facebook.
In November 2014, with Anne Le Cozannet-Renan, he published L'Ami intime – Un musée imaginaire du pain (Flammarion): The intimate, obsessive, passionate, carnal and spiritual relationship that mankind has with bread is seen through the eye of artists and photographers: Brueghel, Meléndez, Luini, Arcimboldo, Flegel, Millet, Vallo-tton, Renoir, Van Gogh, Picasso, Magritte, Hélion, Balthus, Dali, Fréchon, Warhol, Atget, Brassaï, Niépce, Giaco-melli, Abbott, Gilpin, Eggleston, Bourke-White, Cartier-Bresson, Lange, Maeder, Moon, Bischof, Doisneau, Eisenstaedt, Hartmann, Koudelka, Mapplethorp and Parr... From a religious point of view to that of its use in everyday meal times, they grasp hold of the materiality of bread baking whilst at the same time opening the doors to a hinterland where bread means much more than just bread.

In parallel, Anne Le Cozannet-Renan, Sales and Marketing Manager at Flammarion, undertook the lengthy task of studying the history of art and pinpointing the artists who best captured the "spirit" of bread. This painstaking task is also at the very heart of this joint work.
 

Venue:
8, rue Léon Delhomme 75015 Paris

 

Contact details:
Feel free to contact us by email at paris[at]cordonbleu.edu
Replace [at] by @